< back
Shiseido | ReNeura Energy Light Projection
New York, 2018
Our Services
Production
UX
Concept Development
Design
Technical
Deployment
Support
01. Challenge - 'We want her face to be the canvas'

In the Spring of 2018, Shiseido launched their Essential Energy moisturisers, inspired by neuroscience and the signals your brain sends to your skin to detect and repair damage. With the help of Vice's production agencies, Carrot Creative and Virtue, Holition was brought onto the project to create a beautiful blend between the digital and the physical for the Shiseido launch.

To maintain consistency with Shiseido's lead visual featuring Sonoya Mizuno dancing in front of high-energy light paintings, we channelled this light energy into a storytelling device to visualise the moisturizer's technology on the model's face.
Shiseido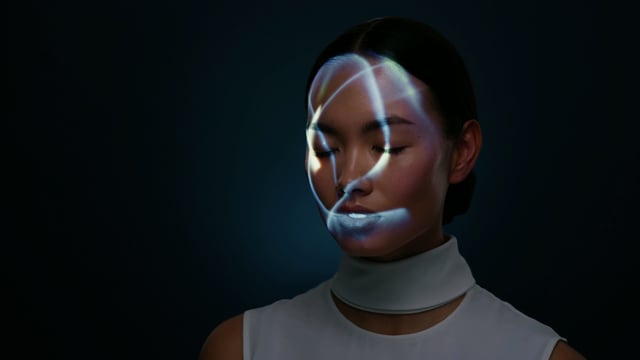 The projections reflected the sensory experience that Essential Energy provides
02. Solution - A Marriage of Art, Science and Projection
The projections, mapped uniquely to her face, reflected the sensory experience that Essential Energy provides, awakening and reviving, creating a hydrating glow. The symbiosis of the model's face and the intricate light projections beautifully demonstrated the marriage of art and science behind Shiseido's new skin cream. Projecting on a model in real-time proved quite the feat, but the brilliant output made for a successful social and advertorial campaign.
shiseido media grid 1
screenshot 2018 11 23 10 38 59
shiseido media grid 3
03. Insight - Everlasting Light
With over 2.5 million views on YouTube and over 10m+ impressions on social media, the campaign was a roaring success; and real-time facial projection, though executionally tough, proved to be an effective medium to showcase the power of skin technology.
shiseido 005
shiseido 007 2
shiseido 006