< back
Dematerialised
London, September 2020
Our Services
UX
Production
Concept
Development
Creative Direction
01. The Challenge - Introducing The Dematerialised
The Dematerialised is the world's first Web 3.0 marketplace for authenticated digital fashion assets. Created to converge and nurture the emerging digital fashion ecosystem, The Dematerialised approached Holition to build a web-based prototype to validate its business model ahead of the main platform's launch in April 2021.
Dematerialised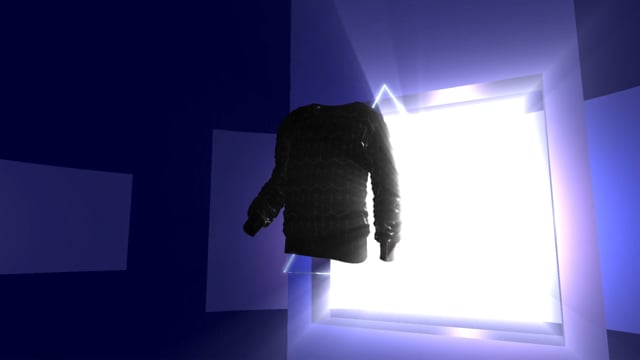 02. The Solution-  A Foray Into the Metaverse and the World of Web 3 Fashion
Holition provided its Strategy & Creative services to develop a web-based experience designed to test key interactions in the Metaverse and help validate its business model. Providing a host of interactions and viable revenue streams for stakeholders, the user experience developed for The Dematerialised was aimed towards the following user groups:
1. Fashionistas - To get an image of themself in a digital fashion garment.
2. Gamers - To take the digital garment into a game/metaverse.
3. Crypto Bros - To buy a digital garment as a virtual asset that will appreciate in value.
4. Journalists - To write about the product offer.
dematerialised wireframe
To support platform education and awareness-building, Holition conceptualised various Metaverse-led creative routes:
EXPLORE: 3D VIRTUAL GARMENTS
The creative direction for The Dematerialised involved allowing users to explore 3D virtual garments in 360, with increased shoppability to support the brand's e-commerce objectives.
PLAY: THE DOLL EXPERIENCE
Within the platform, users were provided with a visceral Web 3 experience that allowed them to customise and create their own virtual looks.
PURCHASE: AUTHENTICATION
The experience concludes with the user's custom virtual looks, which were linked to a Web 3 authentication built on the Lukso blockchain, allowing users to own and collect their virtual garments and use these for e-styling, gaming portability, and NFT trading on OpenSea.
banner
Dematerialized 6
Dematerialized 7
Dematerialized 1
03. Insight - Play, Buy, Own in the Metaverse
The result was an engaging web-based prototype designed to recreate human and real-life interactions inside the Metaverse.
As more brands begin leveraging digital fashion and virtual environments, The Dematerialised prototype was a step towards creating a hybrid and shoppable environment to support this new type of business model.
Dematerialized 3
A visceral Web 3 experience.